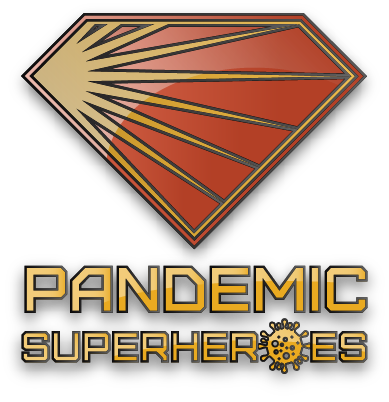 2020-21 was a year like no other in the over 65-year history of Community Living Hamilton. Landing in the immediate aftermath of the World Health Organization declaring a global pandemic, it was a time of much fear and uncertainty.
To protect clients and staff from the threat posed by COVID-19, the agency had already reduced operations to essential services and key administrative functions only. What we had no way of knowing at that time, however, was that the suspension of all our non-essential in-person services would not be a short-term thing, but would extend For the entirety of the year.
Though clients living in our Group Living residences continued to be well supported, many others living out in the community were suddenly without access to the programs and services they relied upon. As weeks turned to months and the first wave of the pandemic gave way to a second and then third wave, we challenged ourselves to find new and creative ways to serve the individuals we support.
Some of the bold initiatives we launched this past year to help fill this included: free of charge Virtual Programming for adults with developmental disabilities, our Embracing Inclusion podcast series, a virtual Music Therapy program for our children's respite clients, and CLH Connect, an online social space where employees and clients who have been separated during the pandemic can connect with one another, post updates and share photos and videos.
You can learn more about some of these exciting initiatives in the stories and content captured in this Report.
Another significant achievement from 2020-21 was the completion of the first phase of renovations at our Leeming location, which reconfigured and updated the space to better meet the needs of our agency. The second and final phase of renovations is currently underway and will be completed this year.
Working around lockdowns and stay-at-home orders, we also continued to invest in leadership development, this past year. With a slight pivot, we shifted our monthly in-person learning sessions to a series of monthly virtual micro-learning courses and offered six months of onE-on-one Professional Certified Coaching sessions to each member of our management team. This paid off in a big way as we counted on the leadership and risiliency of the management group within our organization more than ever.
Community Living Hamilton was actively involved in important advocacy work that helped ensure people with developmental disabilities, their family members and the agencies that support them had the resources they needed throughout the pandemic. In conjunction with our provincial partners, we liaised with government and public health officials to secure commitments such as additional Developmental Services Sector funding, priority access to personal protective equipment, testing and vaccination and pandemic top-up pay for developmental services workers.
One decision made early in the pandemic that proved to be vital to our COVID-19 response, was our commitment to maintain the employment of All our Client Supporting and administrative staff members. Although this decision initially left us with surplus staff, as an agency, we knew that standing by our employees during this difficult time was the right thing to do. In addition to offering stability and financial security to employees, having a larger employee pool allowed us to maintain healthy staffing levels throughout the pandemic, even as the single employer mandate depleted our workforce.
Over the course of the year, much time and energy was spent managing our response to the pandemic and adjusting to the evolving situation and ever-changing guidance and provincial directives. Amid the stress and uncertainty, however, the true strength of our people stole the spotlight.
At the heart of every success we achieved was our dedicated and inspiring employees and our incredible clients. In a time of crisis, our Pandemic Superheroes rose to the occasion and showed us what was possible.
While the 2020-21 may not have turned out the way any of us could have possibly predicted, we are tremendously proud of all that we accomplished this year.

OUR MISSION
Dedicated to providing opportunities and support to help people with special needs build great lives.
Community Living Hamilton serves people with special needs by providing them with opportunities and support so they can achieve their goals. We do this by offering programs where they learn new skills that prepare them to join the workforce. We also deliver and facilitate support services that ensure they are integrated into the community and able to build great lives.
OUR VISION
All people with special needs achieve their full potential and are included in our community.
Our vision celebrates diversity and honours human potential. We believe that everyone in our community should have the opportunity to build a great life – a life that is characterized by fulfillment and contentment. In particular, we believe that people with special needs should be empowered to make their own, unique contributions and that those contributions should be recognized and celebrated. We also believe our community is stronger when everyone is included and when individual needs are supported.
OUR G-R-E-A-T VALUES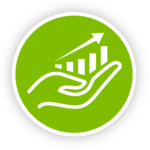 G – Growth That Exceeds Expectations

This value has three dimensions
We value personal growth and support our clients and staff by offering them opportunities to have new experiences and expand their skills. At Community Living Hamilton, we are all life-long learners.
We are growing the scope and volume of services we provide. We're doing this by building capacity and pursuing excellence.
We are growing the number and range of partnerships we have – partnerships that enable us to do more for the clients we serve. Those partnerships are with government, other agencies, community organizations, funders and advocacy groups.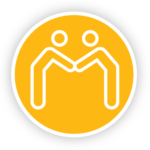 R – Respect for All

We have the greatest respect for the people we serve and the people we work with. That means honouring their abilities, qualities and achievements.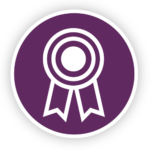 E – Excellence and Safety in Everything We Do

We are committed to the pursuit of excellence in our work and are continually improving the way we serve our clients and their families. We also hold ourselves accountable for maintaining the highest standards of quality and safety in all our practices.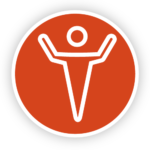 A – Abilities First

Above all else, we see people first – we see their abilities first. We believe everyone can make unique contributions to our community and we're dedicated to enabling and empowering them to do just that.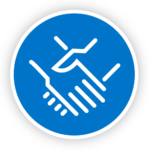 T – Trust and Integrity

We are honoured that our clients and the community trust us, and we are committed to maintaining that trust by demonstrating integrity, transparency and compassion in everything we do.


288,063
Staff Hours Worked
198
Active Staff Members*
78
Staff on Leave (Pandemic)*
209
Licensed Childcare Centres Supported
* Under Emergency Orders from the Government of Ontario, employees of Community Living Hamilton were required to select a single employer to work for during the Pandemic. Employees who chose an alternate employer were placed on job-protected leave.
** All non-essential in-person services were suspended for the entirity of the 2020-21 fiscal year due to the Pandemic.
WHERE THE MONEY COMES FROM
$14,767,378
WHERE THE MONEY GOES
$14,741,730

5 YEARS
Ademola Ademuyiwa
Ebakumor Araka
Rachel Arcas
Sharmaine Blackburn-Fontaine
Desha Bramble
Patricia Chinke
Lizanne Clarke
Charles Gallo
Karen Heykoop
Leola Hordijk
Chipo Mberenga
Dave Morgan
Natasha Periversoff
Charles Yamoah

15 YEARS
Cesidio Dirienzo
Nancy Oommen
Margaret Williams

20 YEARS
Gary Consunji
Linda Corriveau-Boucher
Elaine Gordon
Vincent Hoang
Noel Ocampo
Mary Sicurella
Irene Wenzel

25 YEARS
Evelyn Jansen
Brenda McLaughlin



5 YEARS
Karen Bajic
Kathy Dunk
Jade Gilbert

20 YEARS
Randy Allen
Dale Hill
Susan Hill